South West Coast to Coast Challenge
Another year, another challenge – we clearly don't learn! This year we are taking on the South West Coast to Coast Challenge – a 100km (more if they are honest!) non-stop stroll from Minehead to Dawlish with lots of the hills in between. We embark upon this on Saturday 24 July and hopefully finish at some point on the Sunday!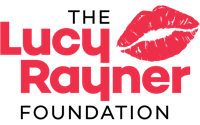 This year we have chosen a charity that is close to our hearts, particularly now as we all start to slowly feel our way out of the pandemic. The Lucy Rayner Foundation is one of several charities that can help support Oxted School students, who are suffering from a variety of mental health challenges, to for free, local support. Based in Redhill, they provide talks and workshops, support groups, bereavement services and a free six-week 1-2-1 counselling service, helping those with depression, anxiety, eating disorders, low self-esteem, anger or difficult life events, such as bereavements.
The money we hope to raise will help fund a team of qualified counsellors who help young people by working with them in a safe, therapeutic environment.
In 2020, they reached over 17,000 young people with Friday check-ins, spent over £26,850 on free counselling, trained 62 mental health first aiders and reached 135 local children in need but they want to do more.
So, if you could spare a few pennies to help - no matter how little - it would make this seemingly ridiculous challenge, lack of sleep and achy limbs worthwhile. Please help us create brighter tomorrows for local young people, please visit our Just Giving page: https://www.justgiving.com/fundraising/lesleysam
Thank you for your support.
Mrs Ellis and Mrs Witty