RAG Week 2023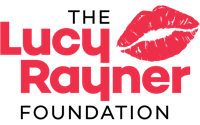 It's the time of year again where Oxted School celebrate and commit a whole week to raising and giving (RAG Week) for charity.
During the w/c Monday 27 March, Oxted Sixth Form will be hosting daily fundraising activities for our chosen charity, The Lucy Rayner Foundation, as well as Sixth Form resources. Lucy Rayner is a charity funded Counselling group, based in Redhill, who offer Oxted students free counselling to support with their mental health. They have gone above and beyond for our students, and we want to show our appreciation back to them.
The poster below outlines the activities for each year group, all led by sixth form students and staff. Students will have the opportunity to 'pay to play' on their year group day as well as come to school in MUFTI (own clothes) on their day:
Year 11 - Monday
Year 10 - Tuesday
Year 9 - Wednesday
Year 8 - Thursday
Year 7 – Friday
Sixth Form - Daily fancy dress themes
Sixth form students will be asked to purchase a wristband for £2 which gives them permission to wear fancy dress all week and attend any sixth form staff events. They can either pay via Scopay or bring change to the Sixth Form office.
Students in Years 7-11 who want to take part in MUFTI on their allocated day, should make a minimum donation of £1 via the online payment system using your Scopay log in. There will be the option to enter any amount for your donation to the Lucy Rayner Foundation.
Assemblies for w/c Monday 20 March will be based around RAG week where students will find out more information about how they can get involved.
We are so excited about the week and cannot wait to get all the whole of the Oxted community involved.
Ms K Stodart, Head of Sixth Form