Venue Hire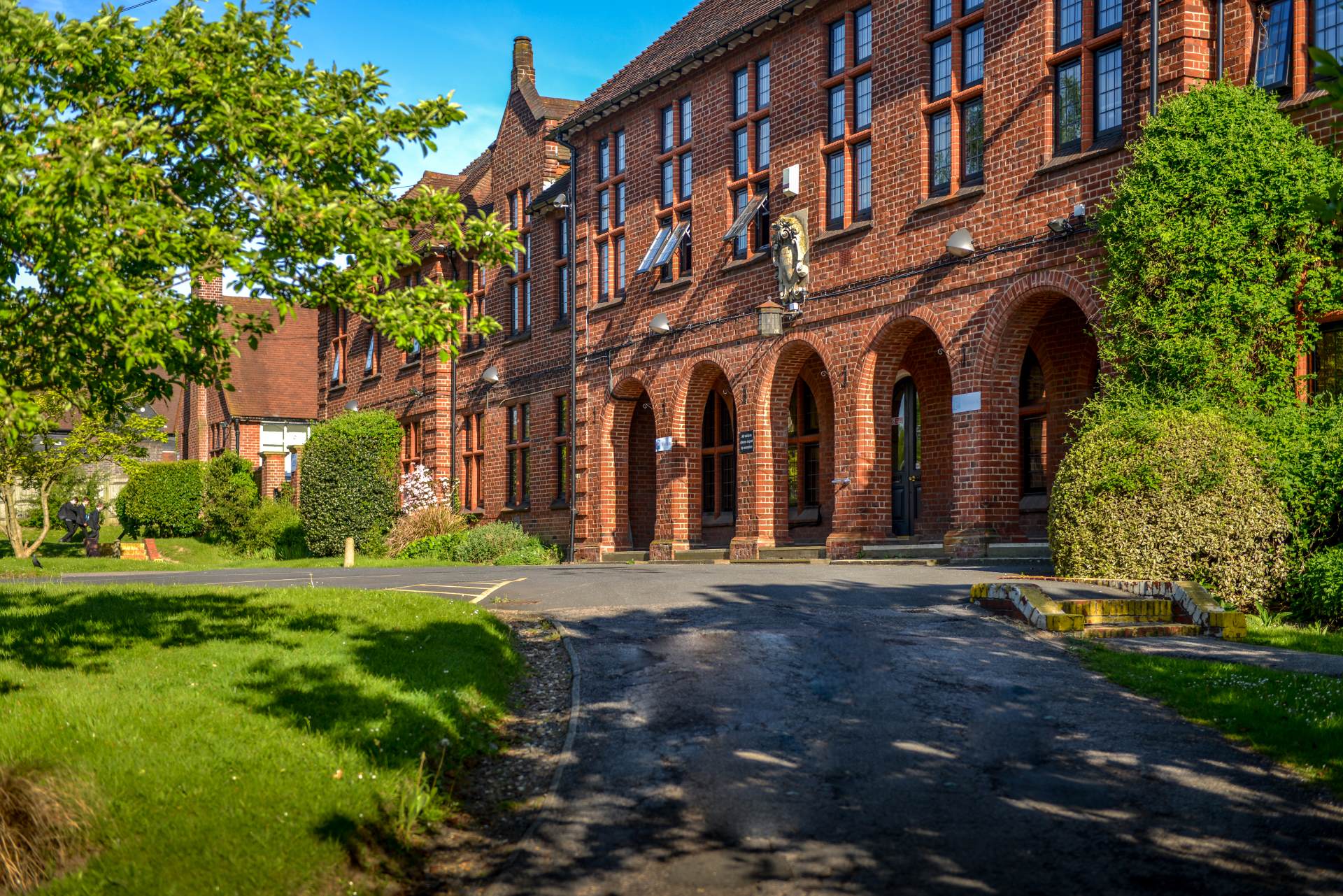 Oxted School have a vast array of fantastic facilities available for community groups to hire at evenings, weekends and during the school holidays.
Whether you are setting up a fitness or tennis group, looking for a new venue for your sports club, or just want to make a one-off booking for a meeting or training session, please get in touch by emailing: lettings@oxted.thpt.org.uk
You can view our booking form here and the THPT Lettings Policy.
Information on clubs and organisations that currently use our facilities.
All Weather Pitch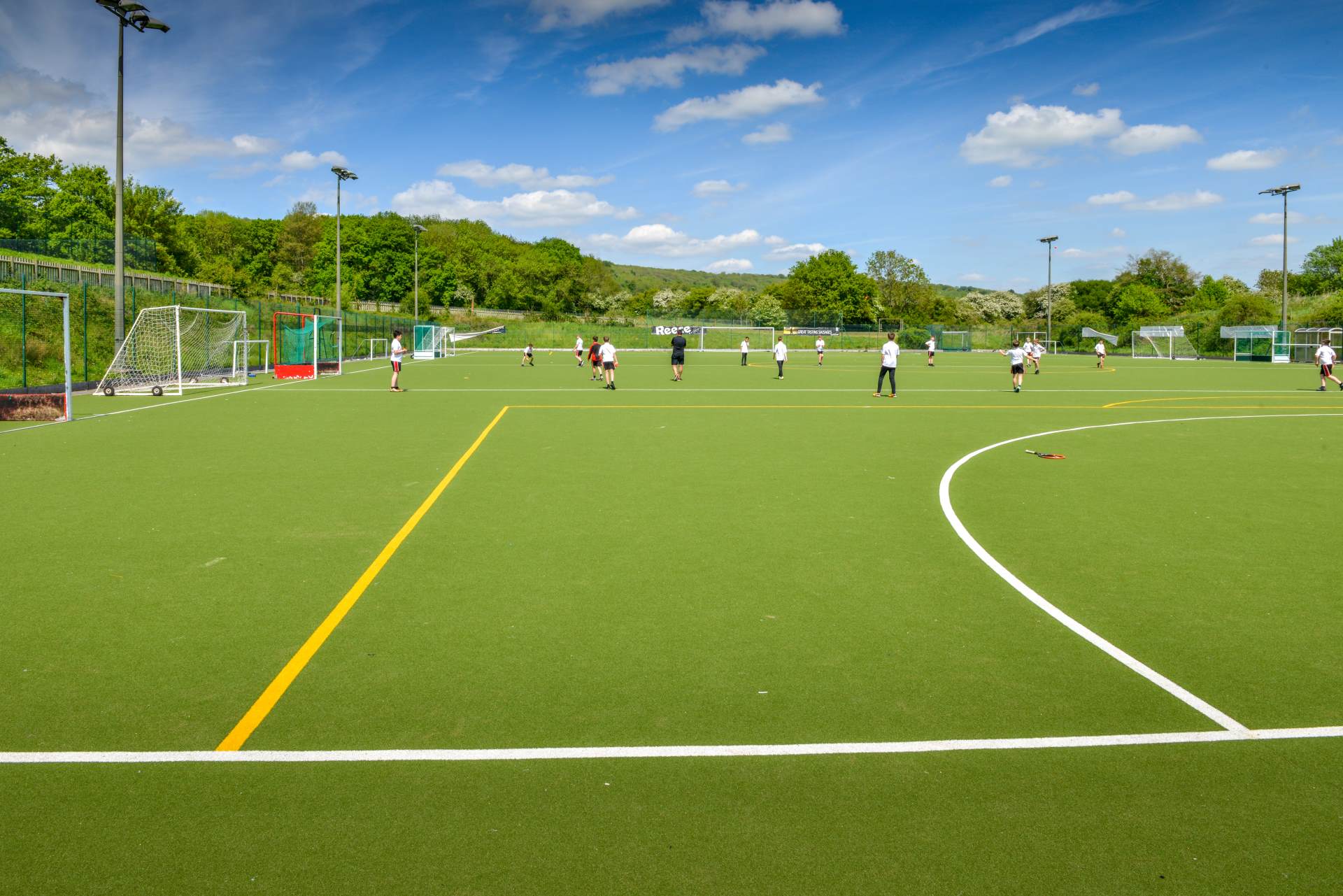 The all weather Astroturf hosts four pairs of 5-a-side pitched size goals , two pairs of 9-a-aside goals, 2 full size football goals and two pairs of hockey goals, making it an ideal provision for local clubs. The area is is surrounded by fencing making it easier to keep the ball in play and is flood lit to enable sporting activities to take place all year round.
Tennis / Netball Courts
Outside there are 9 superb tennis courts and 6 netball courts marked out.
Please note there are no floodlights to this area.
Indoor Sports Hall
The amazing indoor sports hall provides flexibility to suit many needs. The space has a high ceiling, a sprung floor, great lighting and is marked up for 4 badminton courts, 2 volleyball courts,1 basketball court and 2 half size courts plus 2 5-a-side football pitches. There are basketball nets and netball posts as well as 4 indoor cricket lanes with nets and mats.
Power sockets are available to use in the corridor outside.
Gym
The indoor gym is marked out for basketball and badminton providing a great all year round space.
Drama Studio
The drama studio is a great place to rehearse upcoming performances. There is plenty of space to break out into different groups and then bring everyone together.
Main Hall
The main hall is a flexible space, ideal for clubs, exhibitions, conferencing and networking.
A large screen is available at the front with capacity seating for up to 350 people assembly style. With a small kitchen and hatch in foyer, a stage and disabled access, this is a great community space.
| | |
| --- | --- |
| Size | Capacity |
| 22 m x 11.5 m | 350 |
Eden Hall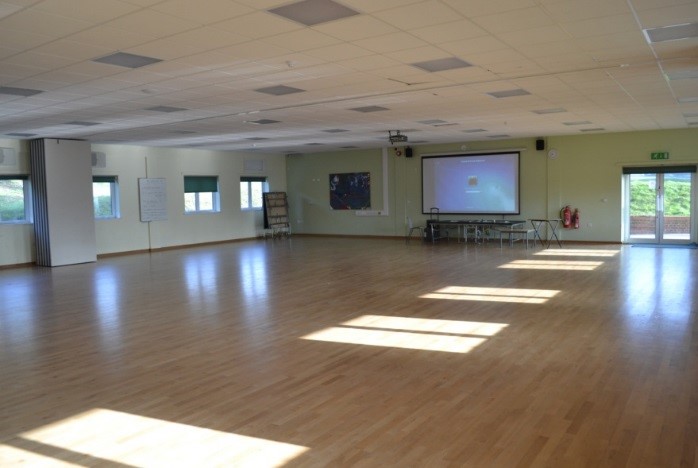 The Eden Hall is a large bright modern space. With a capacity of 300—340 in assembly style seating. It is mirrored along one side and has a sprung floor making it an ideal dance hall. The space can be divided using a pull across wall and there is a small kitchen available for tea making.
Old Hall
The Old Hall is in the main building of the school and has oodles of character. With beautiful panelled walls, high windows and a stage the space has a capacity of up to 180 seated in assembly style.
A pull down screen is available at one end and numerous sockets available. This hall does not have a kitchen available.
| | |
| --- | --- |
| Size | Capacity |
| 18 m x 8.8 m | 180 |
Meridian Dining Hall
The Meridian Dining hall is a modern flexible space, also ideal for clubs, exhibitions, conferencing and networking.
This hall has capacity seating for up to 180 people assembly style.
| | |
| --- | --- |
| Size | Capacity |
| 22 m x 15 m | 180 |
Classrooms and Meeting Rooms with IT Provision
The school has some classrooms amd several meeting rooms with IT provision available to hire. Classrooms are ideal for small clubs that require a classroom layout and meeting rooms that may suit a variety of organisations. Contact lettings@oxted.thpt.org.uk for further information.