Working in Partnership with Clockwork Charitable Trust
Working with the Clockwork Charitable Trust and the Friends of Oxted School (FOXS) to further develop the support for young people
I am delighted to share information with you about an exciting development in the partnership between Oxted School and the Clockwork Charitable Trust.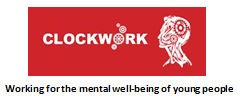 The Clockwork Charitable Trust is a registered charity based in Oxted, which offers support, counselling and information to young adults in Oxted, and the surrounding district, suffering with depression and anxiety, with the aim of helping to relieve this suffering.
Over the last few years, Clockwork has supported the school in providing a counsellor that students can be referred to in school. With Clockwork's support we were able to provide access to a counsellor 4 days a week instead of 3 days a week.
An increasing number of students are experiencing challenges maintaining positive mental health. We are working hard to support them in the school, alongside other outside agencies. We have worked with David McKie, Lead of THPT Psychology, to look at how we can further develop what we do to help.
With the ongoing annual support of Clockwork, we are now able to provide a counselling service 5 days a week. In addition, we are going to develop how this will work. Previously the available counselling offered one to one support only. We will continue to offer one to one support but will also look to provide small group interventions, training and support for staff, students and parents. By adopting this approach, we hope to increase our prevention work and reduce the number of students requiring higher level support in the future.
If you would like to support this project, find out more about the Clockwork Charitable Trust or you would like to make a donation, please follow this link: http://www.clockwork.org.uk/
We would like to acknowledge and thank the work of the FOXS and those who have supported their fundraising activities. The FOXS are continuing to raise funds so that we can provide spaces that will help facilitate the work of the counsellors. They have enabled us to transform the Wellbeing Building into a place where students needing help can feel safe and secure.
We are keen to encourage the involvement of parents throughout the year groups and would welcome any time you can offer to support the fantastic work of this team of committed parents and staff. If you think you can help in any capacity, please contact Claire Kent (claire.kent@oxted.thpt.org.uk)
This is only the beginning. We will also be looking at how we can use the open spaces next to the Wellbeing Building as part of our interventions to help our young people to develop and maintain positive mental health.
Mr S Milne
Vice Principal